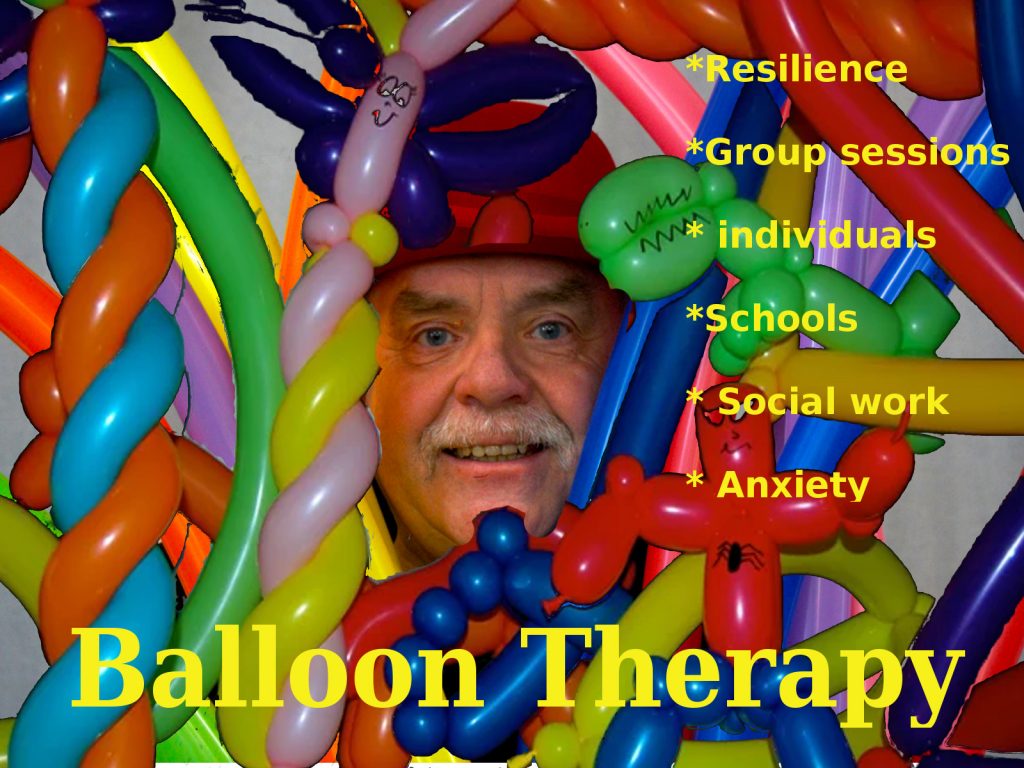 You may not know that Tony Balloonman, besides being a magician, balloon artist and puppeteer, is also a counsellor! Tony helps and volunteers at the well-being centre where people can drop in and find help with their anxiety or any other crises they may be going through.
Tony also helps private clients, you can find him on his Rehoboth Facebook page.
A new direction for Tony has been to combine all his skills and set up "balloon therapy," which has been used by family and social services. Balloon therapy helps children deal with trauma, low self-esteem or negative behaviour.
The process is similar to any art therapy, usually one-to-one with their social or support worker, there are also group sessions. Tony creates a playful funny relaxed atmosphere so that the children feel comfortable talking which hopefully leads to an understanding and consequently a strategy to meet that need.
Tony is now developing a school version, teaching resilience and building confidence, What is more, resilient than a balloon? A balloon shows great strength and versatility, yet can be very fragile just like people. For more information please contact Tony