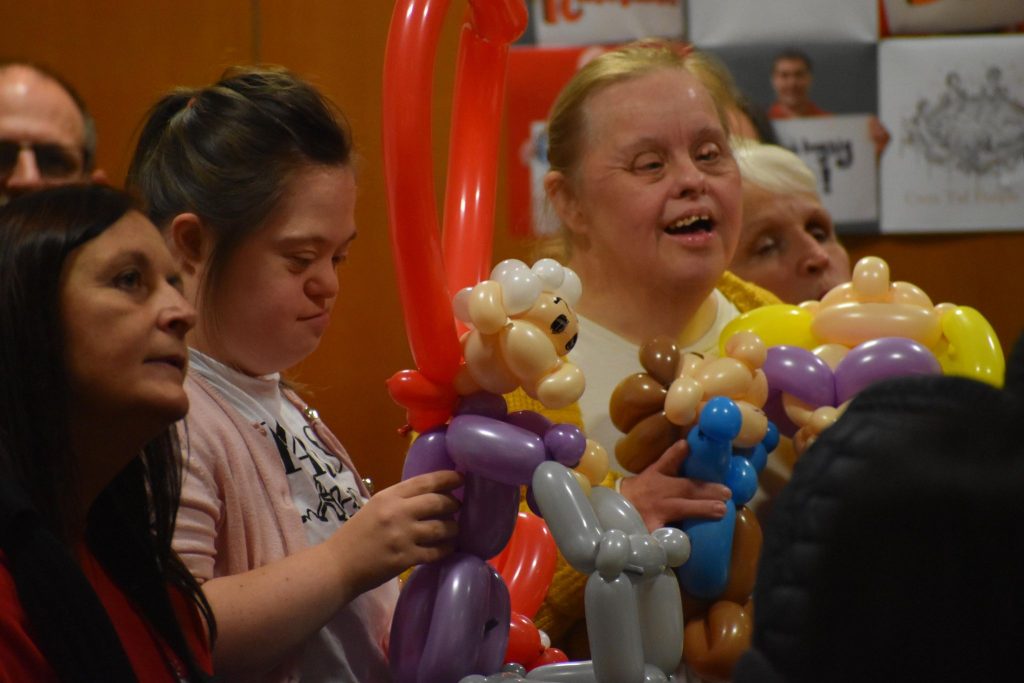 A few months ago Tony completed his second hackathon. A hackathon is any event of any duration where people come together to solve problems. Most hackathons also have a parallel track for workshops.
Tony was asked to work with service providers for adults with learning and physical disabilities. The objective of this hackathon was to find out if the provisions provided were adequate, how can they be improved and what should the future look like.
Tony Balloonman's role was to be the "artist" to listen to the conversation of the care providers, people in the community and those with disabilities who use the provision. They discussed and focused on local, regional and national policies. As Tony listened to these professionals, his role was to interpret their conversation and turn it into a bit of balloon theatre. which was presented at the end, in a 5-minute performance, so the audience could capture the issues and pros and cons of the day's hackathon.
The purpose of a hackathon is to communicate and leave an impression of the issues discussed in the session.